Charos

Allegiance

None

Powers

Manipulation of Earth, Manipulation of Dark Energy, Manipulation of Fire, Shadow Bond

Character Theme

Crystal Cave - Pokemon Mystery Dungeon 2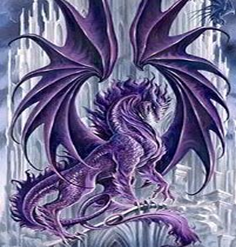 Charos
is a female
Shadow Drake
and the
counterpart
of
Ilatrya
.
Appearance
Edit
Personality
Edit
Deathstorm
Edit
Main Article: Deathstorm
Main Article: Cassiel
Fighting Style
Edit
Manipulation of Water and Ice
Edit
Her seemingly signature ability, she can manipulate stone and earth, creating landslides, earthquakes, volcanic eruptions, whatever she pleases.
Manipulation of Dark Energy
Edit
As a Shadow Drake, she commands this shadowy element in a manner similar, to some extent, to that of Lord X-Giga-X.
Pyromancy
Edit
Though this power isn't often used by Charos, she gains it just like all Shadow Drakes, typically as a breath weapon.
The signature ability of the Shadow Drake, she grows in power when other Shadow Drakes are near.
Equipment
Edit
Charos carries no equipment other than a rarely-used Stone of Advancing.
Strengths and Immunities
Edit
Weaknesses and Fears
Edit
Relationships
Edit
Ad blocker interference detected!
Wikia is a free-to-use site that makes money from advertising. We have a modified experience for viewers using ad blockers

Wikia is not accessible if you've made further modifications. Remove the custom ad blocker rule(s) and the page will load as expected.